Company
Early detection of cancer.
IMBdx's Core Values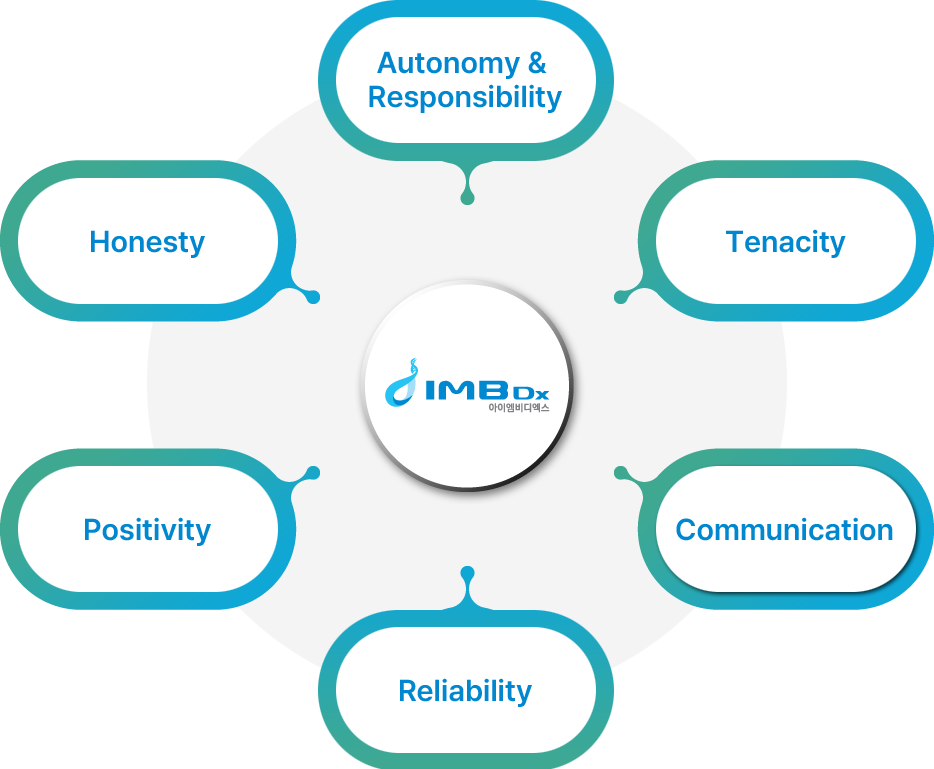 Benefits
We are looking for talented, passionate individuals to join us in the fight against cancer.
Join the Best

We are a dedicated team of experts determined to make a difference in the world through collaborative teamwork, tenacity for solving problems, and openness to new approaches.

Compensation

Any contributions you make will be compensated, whether it be competitive salary or a special bonus. Your achievements will be acknowledged at IMBdx.

Work-Life Balance

At IMBdx, we value the work-life balance of our employees. We offer flexible working hours, so you can avoid rush hour traffic and use your time more efficiently.

Other Benefits

Work with your belly full - all meals are on us. We have a spacious cafeteria/lounge space for you to eat, rest, or simply just chat with your colleagues. Anything you need for higher performance, we'll provide.
Location
21F BYC Highcity Bldg A, 131 Gasandigital 1-ro Geumcheon-gu, Seoul, Republic of Korea 08506

02-6951-2906
+82-2-6951-2906

support@imbdx.com